The following baby loss professionals have been trained by NCOT Training (some have bereavement qualifications with other institutions too.) In no particular order:
GAUTENG
Nicci Coertze
NCOT Trained
Birth, Bereavement and Adoption Doula
Perinatal Bereavement Specialist & Trainer
niccidoula@gmail.com
http://www.ncot4u.com
Pretoria, Centurion & Midrand
Sr. Carin Pinkham
NCOT Trained
Bereavement Doula and Registered Nurse
carinpinkham@gmail.com
Area: Kempton Park and surrounding areas
0718891212
Michelle Groenewald
NCOT Trained
SA Certified Perinatal Bereavement Worker and House of Fertility Director.
michellegroenewald1@icloud.com
houseoffertility.org
Johannesburg
0832565363
Stephanie Nel
NCOT Trained
Birth, Postpartum and Bereavement Doula
Executive Director: Doulas of South Africa
Hello@loveandlight.co.za
http://www.loveandlight.co.za
Pretoria, Centurion, Northern Jhb
0741929437
Heleen Tshibumbu (Du Plessis)
NCOT Trained
Birth, Postpartum and Bereavement doula.
hello@doulaheleen.co.za
0814334322
http://www.doulaheleen.co.za
Johannesburg
Centurion
Sarina Prinsloo
NCOT Trained
Fully Qualified Bereavement Worker Volunteer
sarina.prinsloo@gmail.com
Pretoria, Centurion
0721231707
Shannon Roach
NCOT Trained
Perinatal Bereavement Doula, Labour & Birth Doula & Placenta Encapsulation
Shannon@roach6.co.za
https://www.facebook.com/DoulaShan/
Johannesburg
082 583 6915
Jessica Goussard
NCOT Trained
Birth & Bereavement Doula
jessicagoussard@gmail.com
East Rand Boksburg
083 417 7295
Tanya Rubin
NCOT Trained
Registered Social Worker, Perinatal Bereavement Counsellor and Logotherapist with special interest in infertility counselling experience
http://www.tanyarubin.com
tanyarubin20@gmail.com
0826001989
Denise Janse van Rensburg
NCOT Trained
Birth and Bereavement Doula
denise.rensburg@yahoo.com
0607807881
Boksburg & East Rand
Amina Choonara Bhana
NCOT Trained
Breravement doula , Expertise :massage, cupping and beauty therapist and and I offer post natal services, massage, after birth packs, belly binding etc
Email : Amina@himalayanproducts.co.za
Instagram : @ultimate.serenity
@himalayan_products
Sandton and Surrounding Areas
Cell : 084 243 1750
MPUMALANGA
Sumaiya Gardee
NCOT Trained
Birth and Bereavement doula
Tranquil births and babies doula services
sumaiya.g.76@gmail.com
Middelburg and Witbank(Emalahleni)
area
079 77 66 717
Safeeyah Bayat
NCOT Trained
Birth and Bereavement Doula
Middelburg and Witbank (Emalahleni) area

WESTERN CAPE
Vicky Scheepers
NCOT Trained
Birth&Bereavement doula, placenta encapsulation specialist, pregnancy and infant massage therapist.
vickyscheepersdoula@gmail.com
Facebook & Instagram @vickyscheepersdoula
Vredenburg and surrounds, western cape.
0810496667
Western Cape not active: Fiona McLennan
Western Cape not active: Dawn Blank
KZN
Melissa Scheepers.
NCOT Trained
Doula care & birth photographer, Lay-counsellor, ozone & massage spa.
Durban.
Melzdesignz1@gmail.com.
0716792676.
Mari-Zelle Swart
NCOT Student
Birth doula and student Bereavement worker
swartmarizelle@gmail.com
079 616 0141
https://www.facebook.com/Momzelledoula/
Harrismith and Ladysmith
KZN Not active: Brigette Verhoef
NORTH WEST
Richenda Mitchley
NCOT Trained
Perinatal bereavement worker and Infant massage instructor
mitchleyrichenda@gmail.com
https://www.facebook.com/LovingtouchRM/?ti=as
Rustenburg
071 114 0734
North West not active: Andriette Gouws
EASTERN CAPE
Nicole Neethling
NCOT Trained
Birth & Bereavement Doula
Port Elizabeth
+27 73 519 2222
NORTHERN CAPE
Carina de Klerk
NCOT Trained
Birth & Bereavement Doula
carinabirthdoula@gmail.com
Facebook: @cdkbirthandbereavementservices
Upington, Northern Cape
0713602159
FREE STATE
Not active: Llanie Smith
Not active: Yolande Meyer
NCOT TRAINED – NOT ACTIVE CURRENTLY
Dawn Blank
NCOT Trained
General Manager Cape Fertility Egg Donation Program
Western Cape
http://www.eggdonationcapefertility.co.za
Brigette Verhoef
NCOT Trained
Birth, Postpartum and Bereavement Doula
hello@thecalmcollective.co.za
Amanzimtoti, KZN
Fiona McLennan
NCOT Trained
Paedspal & PATCH
mcpearce@mweb.co.za
Cape Town
Western Cape
https://paedspal.org.za/
https://patchsa.org/
Llanie Smith
NCOT Trained
Bloemfontein, Free State
Andriettte Gouws
NCOT Trained
Hartbeespoortdam, North West
andriette247@gmail.com
OTHER
Elize Thirion
NCOT Honorary PBW
Psychological Counselor, Traumatologist, TIR Facilitator, Tall Trees Faciliator
NCOT Preferred Service Provider
0824110702
elizethirion@afrihost.co.za
Pretoria, Centurion & Surrounds
INTERNATIONAL
Chana Nelson
Perinatal Bereavement Worker
NCOT Trained
+17325465513
Irmo
South Carolina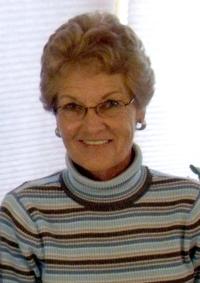 Mary Smith
Perinatal Bereavement Worker
NCOT Trained
Casper,
smithmary57@gmail.com
Wyoming

Patricia Jones
Perinatal Bereavement Worker
NCOT Trained
patricia.jones@psc.com